Guyy & the fox - press kit and media release
Bio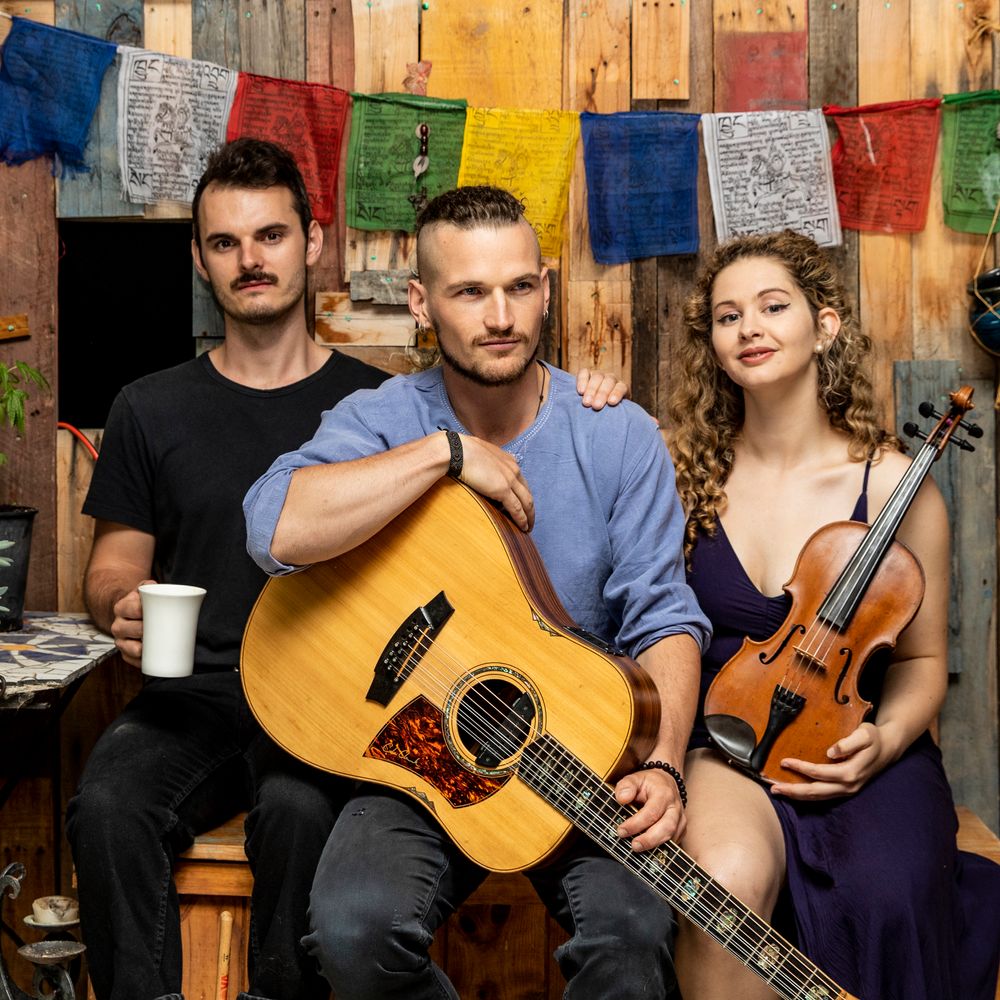 Guyy & the Fox
World, Folk-Rock & Pop
Soaring violin, searing guitar - the music of Guyy and the Fox is a beating heart that will have you spellbound at the edge of your seat.
Guyy & The Fox have been mesmerising thousands at festivals and shows across the Middle East, South Africa and Australia. Their distinctive, energetic and spellbinding music has captivated audiences in every setting, from festival headlines to intimate shows. Notable performances include Woodford Folk Festival, headlining at the White Mountain Festival in South Africa, The National Folk Festival and touring in the Middle East.
Single release - the mountain - 17th SEP 21
The hard-hitting duo consistently made a name for themselves in the Australia Folk Festival scene, mesmerising thousands at The Woodford Folk Festival, The National Folk Festival as well as multiple international tours. 
Guyy & the Fox are renowned for their high impact performances, featuring epic instrumentals as well as more contemporary Folk-Rock and Pop songs such as The Mountain – drawing on influences from a wide range or artists such as Hans Zimmer, Tame Impala Drum Tao. 
"We've always managed to pull off a huge sound as a duo – for this release we wanted to expand on that and bring our audience the full version of what we're all about. 
I (Guyy) had a sound in my head that I chased for years. Every song on the album went through several iterations before finally coming to life in its current form." 
In 2020 ArtsACT announced emergency funding for artists impacted by COVID19. The funding was aimed at assisting artists to continue their arts practice in lieu of the lost income and opportunities due to lockdowns and travel restrictions. Guyy was a successful applicant and used the funding to recruit specialist musicians for the recording sessions. 
"As a musician and studio owner, my income was hugely affected by COVID19, and I was forced to hit the brakes on making new music. Homefront allowed me to continue working on the EP during lockdowns and provided me with financial support as well as recruiting the specialist session musicians that I needed to record. Without ArtsACT and Homefront, I would have had to seek work and income elsewhere, until I was able to resume working as a musician."
Press photos and media